Each concert presented by Eudaimonia is presented in partnership with, and in support of, an existing Boston-based social service or initiative. Each program inventively evokes the message or cause of the partnering service organization, subtly weaving in themes of protection, nourishment, independence, freedom from violence, empowerment, and the need for home and haven.

The METCO College Scholarship Fund of Lexington
has been granting college scholarships annually to eligible METCO graduates of Lexington High School since 1969. As tuitions continue to rise, students often graduate with more and more debt. Now more than ever these graduates need our help as they strive for college completion. Your support may mean the difference between residential or commuter programs, present or deferred matriculation, access to required materials, or restricted or full participation in campus life. Our students have attended Harvard University, Boston University, Spelman College, Bucknell University, Roxbury Community College, Howard University and Lesley University to name a few.
​
The METCO College Scholarship Fund of Lexington
was established in 1969 and received non-profit 501c3 status in 1971. The Fund was created by and continues to be run by Lexington resident volunteers. The goal of the Fund is to raise money to provide college scholarship funds to all eligible Lexington METCO college-bound students as they continue with their studies.
​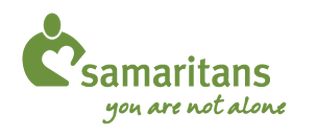 Samaritans
'
mission is to reduce the incidence of suicide by alleviating despair, isolation, distress and suicidal feelings among individuals in our community, 24 hours a day; to educate the public about suicide prevention; and reduce the stigma associated with suicide. We accomplish this through services that emphasize
confidential, non–judgmental, and compassionate
listening.
Samaritans' three key programs include a
24/7 Call
and
Text Crisis Helpline
for those in need, Grief Support Services for those who have lost someone to suicide, and Community Education and Outreach programs to educate and bring awareness to suicide in our community. All of these services are available to the members of our community free of charge.
​
---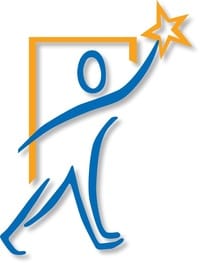 ​
Family Promise Metrowest
is a community approach to family homelessness. We have nineteen host congregations providing safe, temporary shelter while volunteers provide meals and support for our families during their stay. Yet we are more than a shelter. We believe motivated families can move themselves out of poverty, but they need comprehensive support and encouragement to address the barriers to their success. Professional Case Managers work with our families to set goals addressing the root cause of their homelessness. Our parents are employed, they save 80% of their income after expenses and they work hard to build a better future. In Massachusetts, we have the 4th fastest growing rate of families becoming homeless in the county; as a result, the average age of a person who is homeless in Massachusetts is only eight years old. At Family Promise Metrowest, we know that by empowering parents we are impacting children, giving them hope, improving their health and inspiring them to have their own dreams. As a community of professional staff and over 2500 trained volunteers, we are making a difference together.
​
---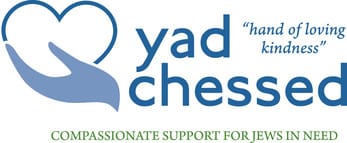 Yad Chessed
was founded in 1989 by Robert Housman who understood the important role of emergency financial assistance in helping those who are struggling to meet their most basic needs. He equally understood the Jewish value of extending a hand of loving kindness in a way that preserves the dignity and privacy of the most vulnerable members of our community. We continue to build on Robert's vision.
Since 2013, we have increased financial assistance by 56%, and the need for our services continues to grow. In 2016 we have impacted more than 800 families, including 1200 adults and 400 children.
We help our clients avoid eviction, hunger, and other financial difficulties by: providing emergency assistance payments for food, rent, mortgage, clothing, utilities, car repair and medical costs sending monthly food cards on the 20th of the month to clients facing food insufficiency to ensure they have food at the end of the month enhancing clients' Rosh Hashanah and Passover celebrations by providing food gift cards providing families with children under the age of 18 with gift cards to purchase fall and spring clothing engaging congregations, minyanim and day schools in the mitzvah of collecting monetary donations that we distribute on Purim day helping to resolve clients' immediate but temporary financial hardship by issuing interest-free loans.
To learn more about our work or make a donation please go to
our website
, or send a check to
Yad Chessed, PO Box 470752, Brookline Village, MA 02447.
​
---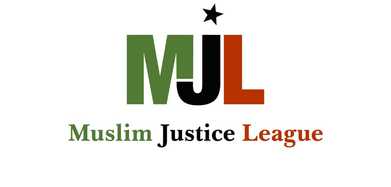 ​The Muslim Justice League (MJL)
is a Boston-based, locally-driven organization that educates, organizes and advocates for human and civil rights that are violated or threatened under national security pretexts. Founded by four Muslim women in 2014 on the principles that discrimination towards any group endangers the rights of all and that Muslim advocacy is an essential force for promoting justice, MJL engages in community education and mobilization, facilitation of cross-movement solidarity, legal advocacy, and cultivation of an environment in which pride in Muslim identity flourishes.
MJL works to empower and protect Muslim and other suspect communities against unjust surveillance, coercion to act as informants, abuses of rights at the airport, institutionalized bullying, the threatened "Muslim registry" and other harms of the domestic "war on terror." We have advocated since our founding against dangerous and misguided
"countering violent extremism" (CVE)
programs being piloted by federal law enforcement agencies in Massachusetts. MJL also provides Know Your Rights workshops at places of worship, schools and community centers,
legal representation at no cost
to persons approached for questioning by the FBI, and training of other attorneys on how to provide this representation and on other pressing civil rights issues.
​
---

Tunefoolery Music, Inc.
is a unique, Boston-based non-profit organization for musicians in mental health recovery. Since 1994, it's been a community and a safe place where loving support, paid work, and music education create a foundation for healing and recovery.
Tunefoolery's mission is to empower its musicians while performing for people with little access to quality live music. Therefore, Tunefoolery's 60 musicians perform over 175 gigs every year (as solo acts or ensembles, playing everything from classical music to rock and jazz) at mental health centers, hospitals, conferences, nursing homes, etc., as well as for the general public.
To increase the level of professionalism, Tunefoolery also offers professional music lessons, workshops, recording sessions, and a yearly three-day retreat for its musicians. Another inspiring project is the Education Outreach program where musicians visit schools and other institutions educating children and adults about mental health recovery, focusing on people's strengths and abilities rather than on the negative effects of mental illness.
The healing process for people in mental health recovery can be a very painful journey where one's traumatic experiences and shortcomings often become the focus of the process. In Tunefoolery, music, creativity, purpose, and a loving community help transform people's lives and create a foundation to become productive, skilled musicians who can share the gift of music and hope with others.
​Every year, Tunefoolery's musicians perform for thousands of people. Every gig is a celebration of artistry and joy that breaks down the wall of stigma that still surrounds people in mental health recovery.
---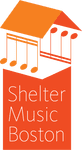 Shelter Music Boston
(Julie Leven, Executive & Artistic Director) presents classical chamber music concerts of the highest artistic standards in Boston homeless shelters. Current research documents the positive effects of music on physical and mental health and supports its use as a complementary tool in social service delivery; live concerts in shelters enhance the effectiveness of traditional interventions. For the homeless, an interactive, respectful concert bringing the therapeutic power of classical music directly into the shelter can provide hope, a sense of self-worth, and renewed energy to address the challenges of homelessness. Just as others work to shelter and feed homeless citizens, Shelter Music Boston feeds their souls.
www.sheltermusicboston.org
​
---






​Jane Doe Inc. is a coalition of 60 local member programs working together with our allies to find lasting solutions that promote the safety, liberty, and dignity for victims and survivors of sexual and domestic violence. We work for social change to help create a world free of violence and abuse. JDI and its member programs work together to ensure that policies and practices of our public services and systems, state and federal legislation, and budget priorities reflect the needs and experiences of victims and survivors. Janedoe.org
​

---

Women's Philharmonic Advocacy

is a non-profit organization founded in 2008 in order to:

Recognize the achievement of The Women's Philharmonic (1980-2004) over their 24 years of activity.
Build on this work by advocating for the performance of women composers by orchestras and ensembles.
Address the place of women composers (historic and contemporary) in today's repertoire of orchestras and ensembles in the US and internationally.
Present information that highlights the shortage of programming of works by women; the heritage of TWP emphasizes that this should and can be corrected.
---
Information on Partnering with Social Action Organizations
We're committed to reaching out to separate groups for each concert offering, especially as ongoing partnership can end up being too demanding for a nonprofit service organization that's just trying to pursue its original purpose. Collaboration of this nature needs not to be a strain on any service organization, so Eudaimonia fully organizes and executes each concert to draw attention to the partner organization's work and to bring it some financial support through audience contributions and visibility. "Co-sponsorship" on the partner organization's part is in the form of publicizing our event and providing some sort of well-integrated informational component about the organization at the concert; the shape of this component is decided by the service organization's leaders in order to be of the greatest consciousness/support-raising benefit. Organizations interested in partnering with Eudaimonia on a public event of this nature should
contact the directors
.